Because Every Baby is at Risk.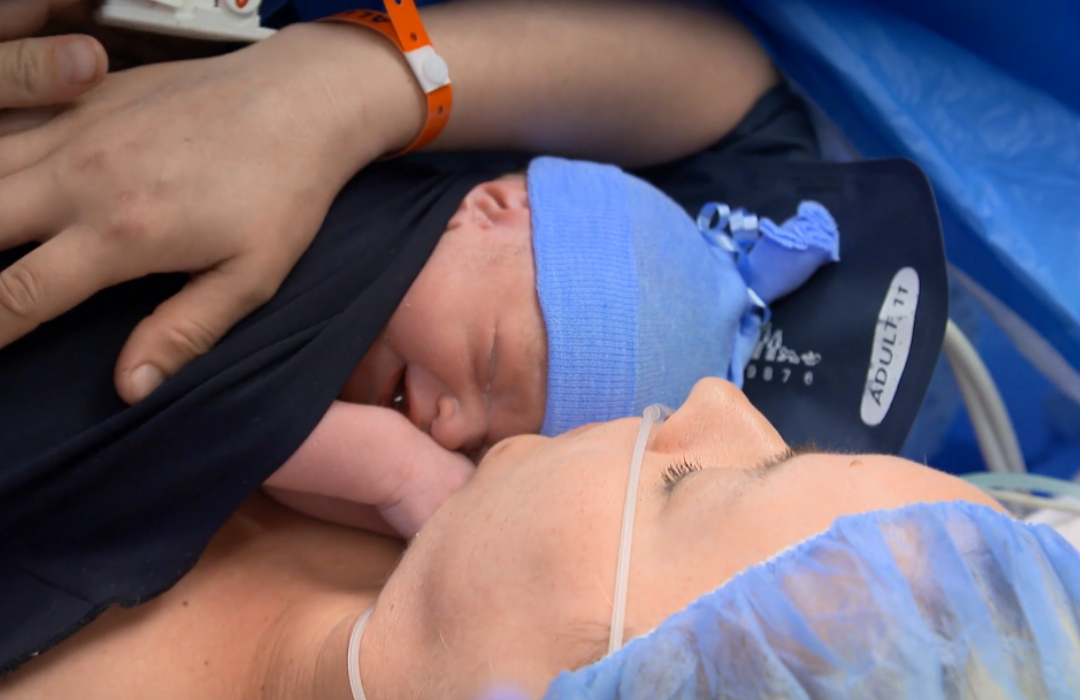 In the Operating Room: Immediate Skin-to-Skin for all C-Section Moms
The Joeyband™ is the only skin-to-skin product used in all neonatal care settings: labour and delivery, the operating room, the NICU, and at home. The Joeyband™ helps secure baby to mom directly on the operating table, immediately after birth so mom and baby can stay together through repair, transport, and into recovery.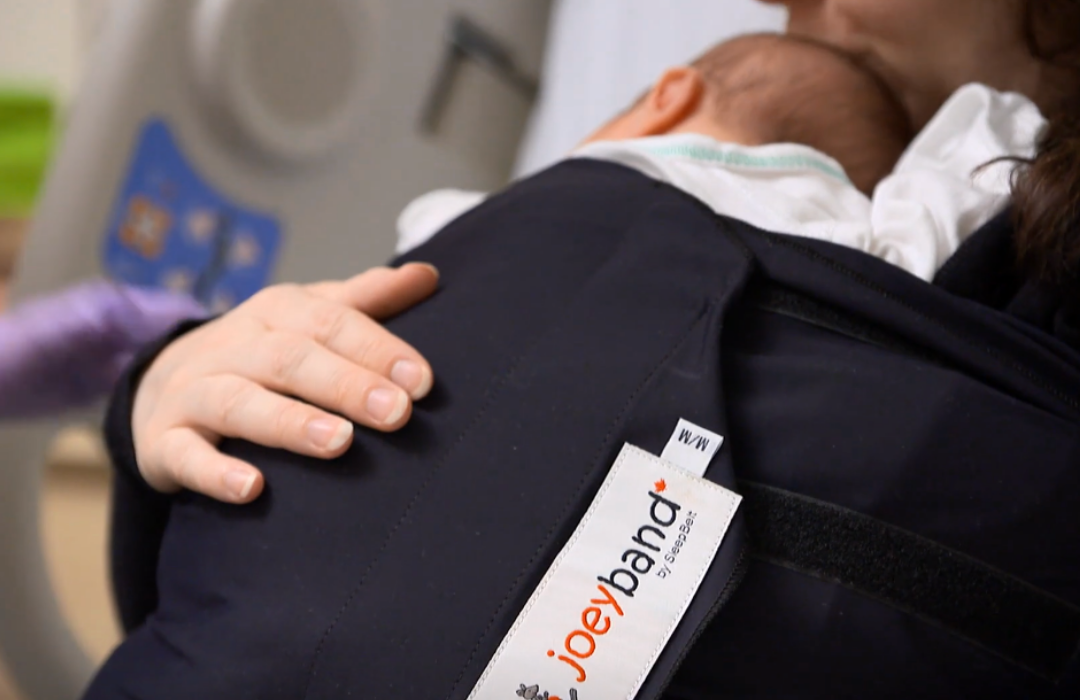 A game changer for NICU parents, and proven to improve patient satisfaction
Joeyband™ is easy to use and comfortable for parents, with no strain on the neck, back or shoulders, and no knots digging in. It also prevents slipping and extubation in the NICU. It's appropriate for multiples (twins & triplets), and micro-preemies, and offers quick and safe access to baby in an emergency with no hooks, buttons, and zippers.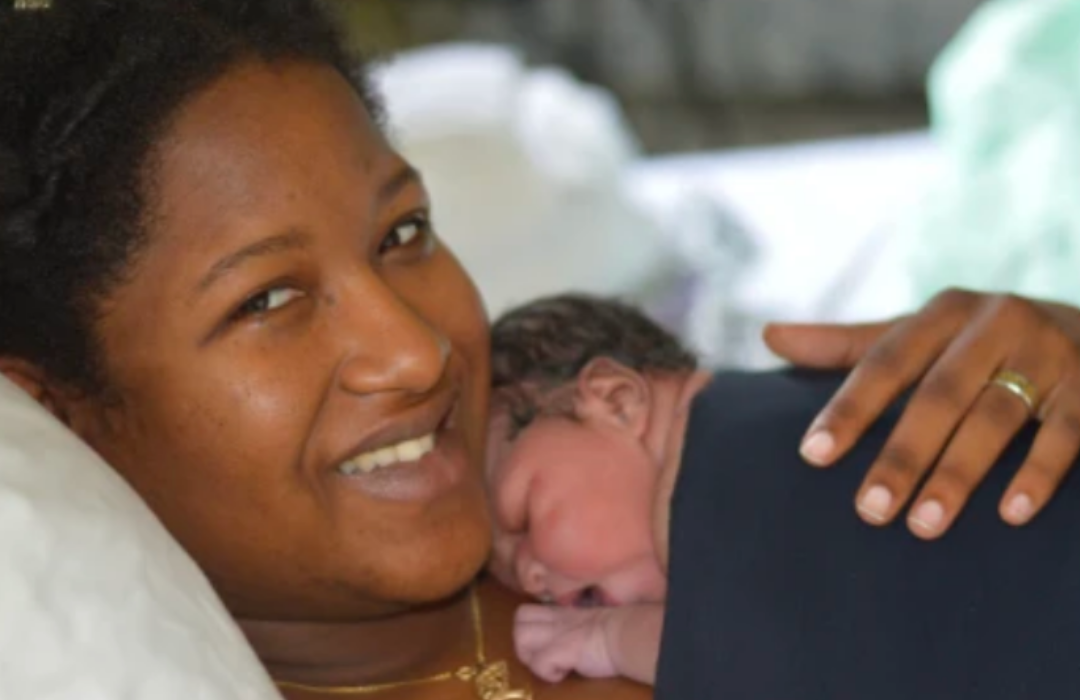 Joeyband™ helps prevent infant falls, injury and suffocation in delivery and recovery
Research suggests newborns fall at a rate of 1 in 667, and the cost of care of an infant fall with no injury is $15,000 USD. Approximately 50% of falls result in a skull fracture, or greater injury, and settlements can range from $5M - $42M. Multiple academic institutional studies show an elimination of infant falls with the introduction of Joeyband™. We know your hospital is experiencing them. Joeyband™ is here to help support and protect you.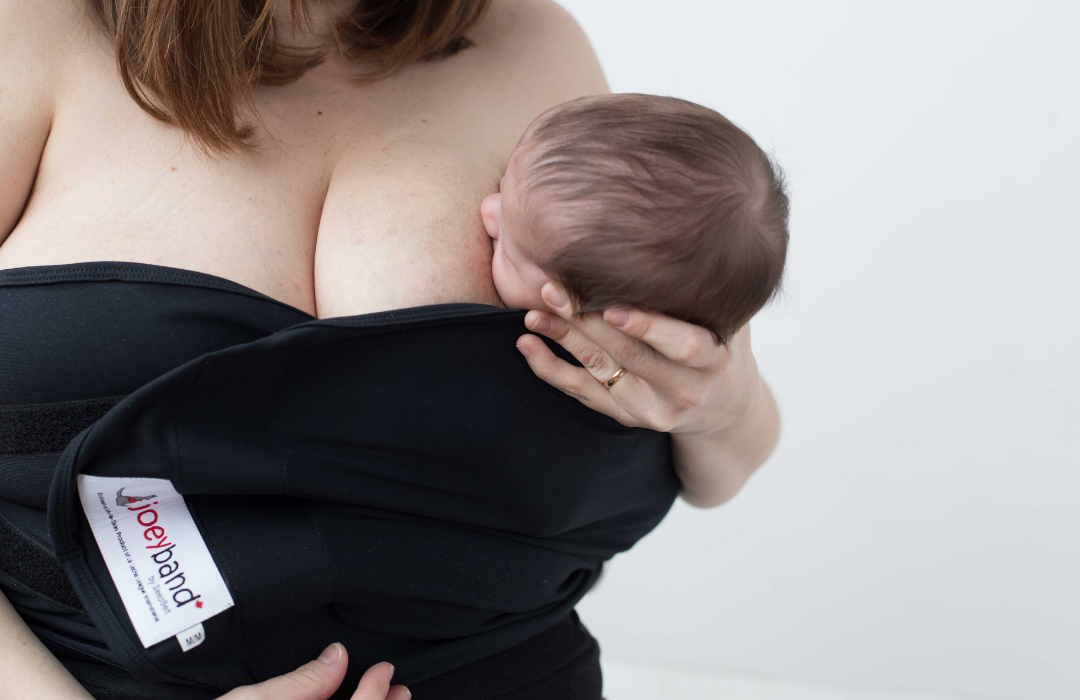 Joeyband™ is the only skin-to-skin product proven to improve breastfeeding rates
A 2017 study showed an increase in exclusive breastfeeding rates and early initiation... just by introducing the Joeyband™. Joeyband™ can also be used:
In place of traditional Fetal Monitor Straps
To soothe mothers in labor
To gently support the abdomen in place of a belly band
To eliminate the need for bulky and expensive breastfeeding pillows
Get the Joeyband™ for Hospitals
Joeyband™ is trusted by top hospitals and used by families around the world. It's the best way to give newborns the healthiest start, and the only skin-to-skin product that can be used in all hospital care settings and at home.
What are the Benefits of Implementing Joeyband™?
\Helps to prevent newborn falls in hospital
Helps to increase patient satisfaction and safety scores
Helps raise breastfeeding rates with increased skin-to-skin
Helps to reduce postpartum depression rates with increased skin-to-skin bonding
Private labelling & customization available
Tangible Cost Savings when Implementing Joeyband™
Prevent Infant falls & the cost of care/legal fees, settlements associated with them
Falls occur at a rate of 1 in 667 (source: click here)
One half of falls will result in a skull fracture or greater injury
Falling out of proper position increases risk of infant suffocation
Cost per fall may range from $15K (no injury) through >$40M (settlement)
Falls are a sentinel event & should be prevented
Can facilitate extended Kangaroo Care in the NICU, which helps shorten length of stay and saves money
Skin-to-skin helps support successful breastfeeding, reducing costs associated with donor milk and/or formula (Baby Friendly Hospital Initiative)
Is Joeyband™ FDA cleared?
The Joeyband™ is registered with the FDA as a Class 1 Medical Device.
Contact us at
info@joeyband.com
for a detailed & customized ROI worksheet and supporting research, or fill out the form below to place an order for your hospital. A representative from our team will get in touch with you soon to complete your request.
See how Joeyband can save you money and raise your customer satisfaction TODAY.